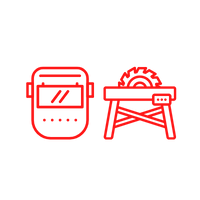 Steel and wood in one place
The reason you save time and money is that we offset the risks associated with coordinating separate suppliers through our own metal and wood production.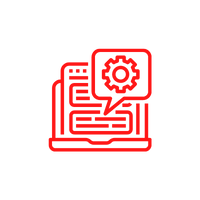 Project support
Our designers know how to realize your vision by selecting optimal technological solutions so that the project.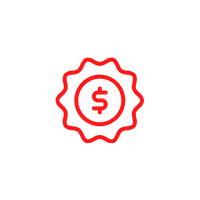 Price guarantee
We are able to guarantee a fixed price for our products, subject to certain commercial conditions.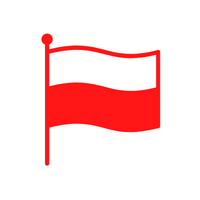 Production in Poland
We rely on our own production in Wroclaw. All of our subcontractors are Polish entrepreneurs. We do not outsource production outside of Poland, so there is no risk of broken supply chains.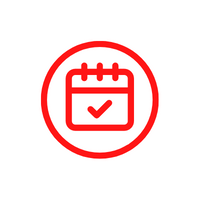 Timeliness
By fulfilling serial orders, we are able to precisely determine the time needed for production and offer short lead times, thanks to efficient production based on laser cutting, edge bending and powder coating.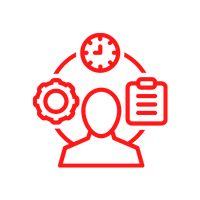 Dedicated Project Manager
Your project will be led by a dedicated PM who will coordinate all phases of the work - from design to implementation to transportation and installation. This way, you can easily check what stage your project is at without wasting time on a communication "deaf phone"
What technologies can we offer you ?
Sheet metal bending
We edge-bend steel and aluminum sheets.
Upholstering
We produce upholstered items and finished furniture.
Powder coating plant
We powder coat steel and aluminum with chemical and ultrasonic surface preparation.
Read more
Joinery
We produce furniture board and conglomerate components based on CNC technologies.
What is the ordering and fulfillment process like ?
The entire process is preceded by a short 15-minute conversation with our expert. During the consultation, we can discuss a project, task or idea and see if our companies are a good match. During the conversation, we check if we can offer a meaningful solution – we make sure we have the knowledge and technology to do so. Experience in furniture manufacturing has taught us what we are good at, so we leave ourselves the right to cancel an order if we see that the project goes beyond our competence or competitive advantage.
FREE CONSULTATION
technical advice on. materials and workmanship
Optimization of the project in terms of price
concrete plan for next steps
If, after the consultation, we feel that it would be good to talk longer about the project, we then organize a longer meeting (from 60 minutes to 180 minutes), during which we can go deeper into the project's assumptions. Mostly at such a meeting we already present a preliminary concept of the solution, which we refine together.
We see that clients in your industry do not always have experience in furniture design. They know what effect they want, but they don't know how to achieve it. Our designers advise on the optimal technical solutions. This means that we are able to take a customer's idea and bring it to a state that allows us to produce a functional and aesthetically pleasing product. The design workshop ends with the determination of next steps, which vary from project to project.
realistic 3D visualization of the project
Possibility of early revisions or analysis of several variants
precise pricing optimized for savings
executive design done at Solide Edge
If you have a design documentation or advanced concept developed by your team, then after the design workshop, we proceed immediately to the pricing described in step 4.
If the design workshop ended with a clarified concept, we proceed to pour the vision onto paper. We design a piece of furniture, or any other solution, at the same time doing a production costing, or turning in a preconceived budget. The final result of this project is a conceptual design of the product along with a precise production estimate.
Customers in your industry cited the translation of technical drawings of a new product into its real appearance as a difficulty. The design department, based on your data, prepares photorealistic free 3D visualizations that illustrate how the project will look in real life. At this stage, in addition to the aesthetic value and illustration of the concept, we have a chance to correct any shortcomings in the design. This avoids costly mistakes and preserves the work schedule.
precise preliminary pricing
Quick, efficient contact with a dedicated PM
Our preliminary estimates are made on the basis of calculations that our designers do. This is quite a labor-intensive process because we measure material quantities, check simulated production times and paint shop occupancy, and finally enter all the data into the system. For example, valuation of 1 detail usually takes 1 to 3 days. For entire catalogs, quotes usually take us about 2-3 weeks.
In carrying out complex projects, we see that they require clients to coordinate multiple companies, so with us each project has an assigned person responsible for that project. Each client has one contact person available at one direct phone number who knows everything about the project's implementation.
real-world experience of the project
opportunity to test assumptions
the possibility of making adjustments, at a relatively low cost
opportunity to use free prototypes
After you accept the quote, you can place an order for prototype details. Prototypes allow you to see how the finished product will meet your expectations in reality, while we measure actual production times and recalculate based on them. It happens that as a result of different production times than assumed at the initial pricing stage, we lower or raise the price of the product. If everything goes well, the approved prototype is the seal of the beginning of the cooperation.
Prototypes in our company are chargeable, but for larger projects carried out later we are able to give a discount in the amount of their price, which ultimately means that they are free of charge.
We know that nowadays the price of materials is changing significantly and it is very challenging to implement investments according to the budget. Changes in material prices in the markets are a major factor affecting the final price of the product, that is, they can jeopardize the budget. With the fulfillment of certain commercial conditions as among others . Advance payment for material, we are able to provide a fixed price for a contract executed for, say, 1 year
a dedicated PM responsible for the project from A to Z
one supplier of wood and metal
save time and money
The prototype does not reflect the whole cooperation, so after the approval of prototypes, we implement 1 test batch. After placing an order, depending on the number of details in the catalog, we need about 2-3 weeks to prepare complete documentation and about 3-4 weeks for production. The production process ends with furniture packaging and shipping.
By implementing projects based on separate wood and metal suppliers, you risk delays. These delays can result simply from delayed deliveries, but also from misinterpretation of designs, interchangeable technologies, overall lack of communication between suppliers. Vonart has its own metal and wood production, which means that products are designed and manufactured under one roof. This means that we are offsetting the risks associated with coordinating separate suppliers, as well as saving the time and money associated with order logistics from separate sources.
---
Porozmawiajmy o Twoim projekcie
Szukasz rozwiązań dla swojej sieci handlowej ? Zostaw nam kontakt do siebie, odezwiemy się do Ciebie się w ciągu 1 dnia roboczego.