We manufacture bespoke retail furniture and shopfitting for retail chains.  
Design & engineering
Maufacturing
Assembly
Jako jedni z niewielu mamy własną produkcję stalową i drewnianą pod jednym dachem.
Let's talk about your project - we will get back to you in 24hrs.
Why it's worth chosing Vonart ?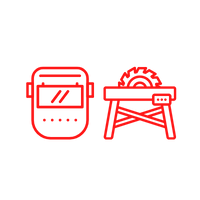 Steel and wood under one roof
You save time and money because we remove the risks associated with coordinating separate suppliers through our own metal and wood production.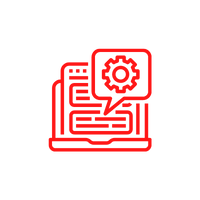 Design support
Our designers know how to realise your vision by selecting the optimum technological solutions so that the project.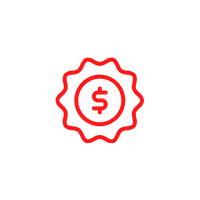 Price guarantee
We are able to guarantee a fixed price for our products, subject to certain commercial conditions.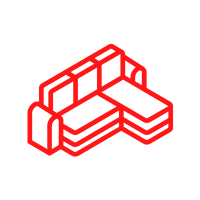 3D visualisations
Your vision will be visualised by our design department in free, photorealistic 3D visualisations.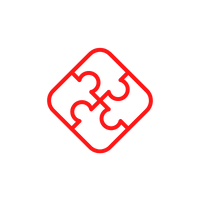 Guarantee of compatibility
We guarantee the compatibility of new furniture and accessories from Vonart with your current furniture system. This means, for example, that the new shelves will match the old posts.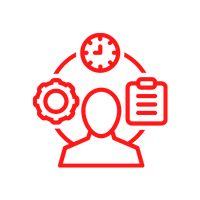 Dedicated PM
Your project will be led by a dedicated PM, who will coordinate all stages of the work - from design, through realisation to transport and installation.
What kind of furniture can we produce for you?
Steel shop racks
Metal shop racks system dedicated to many different retail businesses.
Dedicated furniture
Furniture dedicated to specific sales and marketing tasks such as POP, POS and display furniture.
Furniture fittings
Checkout counters, fitting rooms, bespoke built-ins.
Furniture according to your design
Stands, stands, racks and much more.
What is the ordering and fulfilment process like?
The whole process is preceded by a short 15-minute conversation with our expert. During the consultation we can discuss the project, task or idea and see if our businesses are a good fit. During the conversation, we check that we can offer a sensible solution – we make sure we have the knowledge and technology to do so. Our experience in furniture production has taught us what we are good at, which is why we reserve the right to cancel an order if we see that a project goes beyond our competence or competitive advantage.
FREE CONSULTATION
technical advice on materials and execution
optimisation of the project in terms of price
Specific plan for further steps
If, after consultation, we feel that it would be useful to talk about the project for a longer period of time, we organise a longer meeting (from 60 minutes to 180 minutes), during which we can delve deeper into the project. Usually, at this meeting we already present an initial solution concept, which we refine together.
We see that clients in your industry are not always experienced in furniture design. They know what effect they want to achieve, but don't know how to achieve it. Our designers advise on the optimal technical solutions. This means that we are able to take the client's idea and bring it to the point where a functional and aesthetically pleasing product can be produced. The design workshop ends with the determination of the next steps, which vary from project to project.
realistic  3D visualization
the possibility of making early amendments or examining several options
precise pricing optimised for savings
If you have a design document or advanced concept already, we can skip the design workshop and move straight to the quotation.
If the design workshop produces a clear concept, we translate it onto paper. We design the product, whether it's furniture or something else, and make a cost calculation or work within a budget. The final result is a conceptual design and a precise production estimate.
Customers in your industry often have trouble visualizing technical drawings of new products. Using your data, our design department makes 3D visualizations that show what the design will look like in real life. These visualizations help us identify and fix any problems in the design and keep the work schedule on track.
accurate initial price estimate quick
efficient contact with dedicated project manager
We make initial price estimates based on calculations by our designers. This process takes a while because we measure the amount of materials needed, check production and painting times, and enter the data into our system. It usually takes 2 to 3 days to estimate the price of one piece of furniture and around 2-3 weeks for an entire catalog.
For complex projects, it's common to work with multiple companies. We assign a specific person to each project to make it easier for our clients, who have one main contact who knows everything about the project.
experience the project
firsthand test your assumptions
make changes at a low cost
use free prototypes
After you accept the quotation, you can order furniture prototypes. The prototypes allow you to see how the finished furniture will look and meet your expectations, while we measure actual production times and recalculate the price based on these. Sometimes, the actual production times are different from what we estimated in the initial quotation, so we may need to adjust the price of the product. If everything goes well, the approved prototype marks the start of our cooperation.
In our company, prototypes are paid for, but for larger projects, we may be able to give a discount on their price, effectively making them free.
We understand that the price of materials can fluctuate significantly and it can be challenging to stick to a budget. Changes in material prices can affect the final price of the product and threaten the budget. If certain conditions are met, such as an advance payment for materials, we may be able to provide a fixed price for a contract lasting for a set period, such as one year.
dedicated project manager for the whole project
single supplier for wood and metal
save time and money
The prototype does not show all of the furniture in the shop or our collaboration, so we test it in one shop before final approval. Once an order is placed, we need about a month to prepare all the necessary documents and 4-6 weeks for production. The production process ends with packing and shipping the furniture to the shop.
Good communication is very important, so we offer a dedicated project manager to our clients to handle all inquiries. The project manager is always available at a single phone number and handles everything from design to production, transportation, and installation. They keep us updated on the progress of the work and handle any problems that arise, saving you and your employees time.
Using separate suppliers for timber and metal can cause delays and problems. We avoid these issues by doing everything under one roof at Vonart. This saves time and money on logistics.
Delivery and installation
quick installation in a shopping center
efficient logistics and unloading on-time
completion and inspections
guaranteed compatibility
We understand the rules for working in shopping centers and have specific requirements for renovating or installing, like safety warnings, nighttime work, deliveries, and fire rules. Proper planning is important for the safety of the project and helps us avoid unexpected problems and unnecessary paperwork. This allows us to finish the project on time.
To meet high demand, we can increase our capacity by 33% by adding a third shift to our work schedule. Normally, we only work two shifts.
We know it's important for our customers that the new furniture matches their old furniture and systems, like shelves and hangers. That's why we offer custom production. We make sure the dimensions and specifications of our products fit and work with the customer's system.
The installation process ends with both parties accepting the completed work.
Check our recent projects:
---
Let's talk about your project
Ready to take the next step? Leave your contact information and we'll be in touch to discuss how we can help you achieve your goals. We look forward to speaking with you soon!