WELDING OF STEEL STRUCTURES
TIG and MAG welding in Wroclaw, Poland
We offer welding services for steel structures in Wroclaw using TIG and MAG methods. We weld black and stainless steel. We offer welding and grinding services for sheet metal parts and spatial structures made of profiles.
COMPREHENSIVE SHEET METAL PROCESSING
Comprehensive steel processing
We help companies supply complete steel details and components. We complement our offer of laser cutting of sheet metal with laser cutting of profiles and pipes, welding, edge bending, rolling, surfacing and welding, grinding and powder coating.
For

which

industries

do

we

weld

sheet

metal

structures

and

components?
---
We're open to clients in a variety of industries, so if you'd like to find out how we can help you grow your business, email us.
Manufacturing of HVAC equipment
Production of furniture and POS stands
Production of balustrades, ceilings, wall coverings and fences
Catalog of sample solutions
---
These are just some of our realizations, write to us if you have not found what you are looking for, we will match the project to your investment.
About

welding

of

sheet

metal

and

structures

by

TIG

and

MAG

methods
---
precision in welding temperature control
welding of various materials
precision of welds
minimal fouling and grinding
low gas emissions
high performance
less precision than TIG
quick preparation of material
high welding power
High quality welding – TIG (Tungsten Inert Gas) welding allows precise temperature control during welding, leading to a very high quality weld, free of defects and pores.
Ability to weld different materials – Metals such as stainless steel, aluminum alloy, copper and titanium can be welded using this method, making it versatile and universal.
Precise and controlled welding – TIG welding allows precise control of the amount of heat introduced into the material to be welded, making it possible to weld thin parts and weld small areas accurately.
Minimal dirt and minimal preparation – Because TIG welding uses a tungsten electrode that is not burned during welding, it results in no significant dirt and minimal surface preparation before welding.
Low emissions of harmful gases – Since TIG welding uses argon as a shielding gas, emissions of harmful gases are minimal, making this method safer for the welder and the environment.
Non-contact welding method – TIG welding is carried out without contact, which allows accurate welding in hard-to-reach areas and minimizes the risk of damage to the welded part.
TIG welding is one of the most advanced and precise welding methods, making it used in many industries, such as aerospace, automotive, toolmaking, medical and many others.
High productivity – Metal Active Gas (MAG) welding allows for relatively high welding speeds, allowing for faster welds and increased productivity.
Ability to weld different materials – Metals such as carbon steel, stainless steel and aluminum can be welded using this method, making it versatile and universal.
Low number of defects – MAG welding, thanks to the use of a constant flow of protective gas, minimizes the risk of defects in the weld, such as porosity, cracks and unevenness.
Quick preparation – Because MAG welding uses welding wires, there is no need to prepare electrodes, which speeds up the welding process and minimizes costs.
High welding strength – MAG welding produces welds with high strength and durability, which is especially important in the automotive industry, where welded parts must withstand high mechanical loads.
Welder safety – MAG welding is carried out in a protective atmosphere, which minimizes the risk of dangerous situations such as fire or explosion.
MAG welding is one of the most popular welding methods because of its versatility and high productivity. It is used in many industries, such as automotive, machinery, construction, as well as in the production of furniture and decorative elements.
Order

process
---
see how we fulfill orders for companies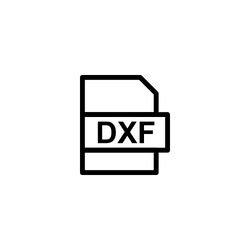 DXF files
Send us a request with .DXF or .DWG files . Add the quantities of details, the material you want to cut them from and its thickness. If you do not have such files - ask us for a quote for us to prepare them for you.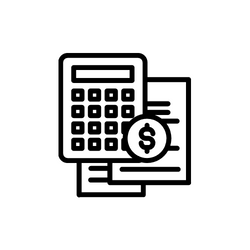 Pricing
Based on the uploaded files, you will receive from us a quote for the cutting service, the time of its implementation and all the information needed to place an order.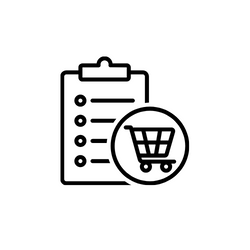 Order
On the basis of the calculation you place an order, we confirm its acceptance and proceed to the execution of the order. All orders are carried out on the basis of our OWS.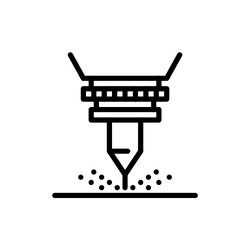 Cutting
Once the order is confirmed, we process it within the specified timeframe. We cut all orders with a fiber laser of the top Japanese brand AMADA.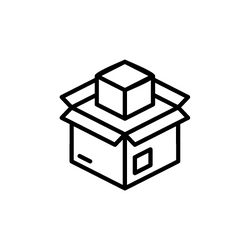 Completion
We pack the cut details in the standard way (stretch film and pallets with a deposit). If you need customized picking e.g. labeling, kitting, dedicated packaging - let us know at the quotation stage.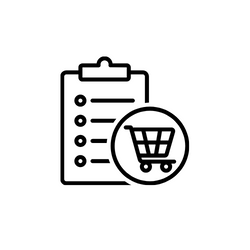 Re-ordering
If you order the same details again, you do not need to send us the files again. Steel prices change over time, so just ask for a recalculation and place another order.
---
Porozmawiajmy o Twoim projekcie
Szukasz rozwiązań dla swojej sieci handlowej ? Zostaw nam kontakt do siebie, odezwiemy się do Ciebie się w ciągu 1 dnia roboczego.
Welding Wroclaw - service welding of steel
by specialists
Welding of profile structures and logs is an important part of Vonart's offer. The Vonart company offers TIG and MIG welding. In our company we weld black steel, stainless steel, Corten components.
Welding – Wroclaw
We employ the best experts who specialize in both standard projects and individual orders. We pay attention to detail, so welding is always carried out with the utmost care and diligence. We use only high-quality materials and nardzędzia, which guarantees the durability of our furniture and items.
Welding steel is a process often used in industry and manufacturing. The processes and tools we use ensure that you get products made with care and durability. The place where we carry out all orders is Wroclaw, but orders for welding we accept from companies throughout Poland and Europe.
Welded structures – Wroclaw
The Vonart enterprise offers partners to weld equipment and components from steel of various grades. For batch production, we create drawings and implement precision tooling that guarantees high repeatability.
TIG welding:
Tig welding is one of the most accurate welding methods. It is used for thin sheet metal up to approx. 2mm. TIG welding offers high-quality welds, but requires high skill and practice from the welder. Advantages of this method include:
high quality and aesthetics of welds
low weld thickness
no chipping
Ability to weld very thin sheets
MIG / MAG welding:
MIG / MAG welding is a very popular but less precise welding method and is used in a large range of material thicknesses: about 1-50mm.
good quality welds
high productivity
greater weld strength than in the TIG method
Material thickness range from 1mm thick upwards
method is suitable for most materials: carbon steels, stainless and acid-resistant steels, and aluminum