SHEET METAL LASER CUTTING
Laser cutting of steel
We efficiently cut any shape from sheet metal with maximum dimensions of 1500x3000 mm. We cut black steel, stainless steel, brass, aluminum and others based on .dwg or .dxf files . If you do not have such a file, we can prepare one for you.
COMPREHENSIVE SHEET METAL PROCESSING
Comprehensive steel processing
We help companies supply complete steel details and components. We complement our offer of laser cutting of sheet metal with laser cutting of profiles and pipes, welding, edge bending, rolling, surfacing and welding, grinding and powder coating.
For

which

industries

do

we

laser

cut

sheet

metal

?
---
We're open to clients in a variety of industries, so if you'd like to find out how we can help you grow your business, email us.
Manufacturing of HVAC equipment
Production of furniture and POS stands
Production of electronic devices
Catalog of sample solutions
---
These are just some of our realizations, write to us if you have not found what you are looking for, we will match the project to your investment.
Order

process
---
see how we fulfill orders for companies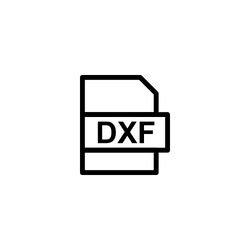 DXF files
Send us a request with .DXF or .DWG files . Add the quantities of details, the material you want to cut them from and its thickness. If you do not have such files - ask us for a quote for us to prepare them for you.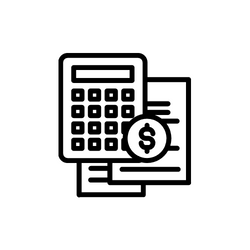 Pricing
Based on the uploaded files, you will receive from us a quote for the cutting service, the time of its implementation and all the information needed to place an order.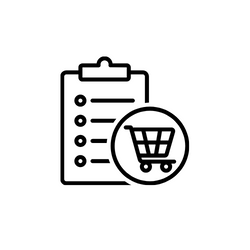 Order
On the basis of the calculation you place an order, we confirm its acceptance and proceed to the execution of the order. All orders are carried out on the basis of our OWS.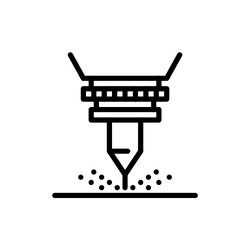 Cutting
Once the order is confirmed, we process it within the specified timeframe. We cut all orders with a fiber laser of the top Japanese brand AMADA.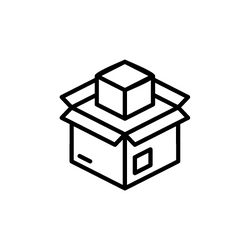 Completion
We pack the cut details in the standard way (stretch film and pallets with a deposit). If you need customized picking e.g. labeling, kitting, dedicated packaging - let us know at the quotation stage.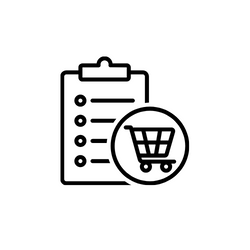 Re-ordering
If you order the same details again, you do not need to send us the files again. Steel prices change over time, so just ask for a recalculation and place another order.
---
Porozmawiajmy o Twoim projekcie
Szukasz rozwiązań dla swojej sieci handlowej ? Zostaw nam kontakt do siebie, odezwiemy się do Ciebie się w ciągu 1 dnia roboczego.
Laser cutting in metal
by specialists
Laser cutting Steel is an important part of Vonart's offering. We have high-end machinery that allows us to carry out even unusual orders. This allows your furniture to be tailored to your individual needs and brand character.
Laser cutting – Wroclaw
We employ the best experts who specialize in both standard projects and individual orders. We pay attention to detail, so laser cutting is always carried out with the utmost care and diligence. We use only high-quality materials, which guarantees the durability of our furniture and items.
Laser cutting of steel is a process often used in industry and manufacturing. The tools we use mean that you get products made with care and durability. The place where we carry out all orders is Wroclaw, but orders for laser cutting we accept from companies throughout Poland and Europe.
Laser cutting in metal
– what is worth knowing?
Laser cutting is characterized by:
small heat-affected zone,

narrow cutting gap,

A small amount of heat input,

minimal deformation,

clean and perpendicular edges,

Very small irregularities in the separation surface.
To laser cutting was of high quality, and the dimensional tolerance of the cut components was maintained, certain conditions must be met. Accurate guidance of the cutting stream is required, combined with a good, stable cutting machine with high vibration resistance and good repeatability of working movements. Meeting such requirements is made possible by our machinery. Also of great importance is the qualified staff, whose specialty is laser cutting. Wroclaw is a city where furniture and other metal items are carefully cut out so that they can later reach your hands.
Laser cutting
– precision
We use a modern Esis 3015 laser from the Japanese company Amada. It enables precise laser cutting steel with parameters :
black steel – thickness up to 25 mm

galvanized, galvanized steel – thickness up to 3 mm

stainless steel, acid-resistant steel – thickness up to 12 mm

aluminum – thickness up to 8 mm

copper – thickness up to 4 mm

brass – thickness up to 5 mm

maximum sheet size up to 1500 x 3000 mm
Not only
Wroclaw
– implementation of services
The company Vonart is based in the city of Wroclawbut its services, including laser cutting, we offer to entrepreneurs from all over the country, as well as from abroad. The capital of Lower Silesia is the place where our factory is located, therefore Wroclaw is very important to us – many local entrepreneurs have already had the opportunity to convince themselves of the quality of our services!

Laser cutting in metal
is part of our offer, which is subject to individual pricing. Its cost depends on the time needed to complete the order, its size and repetition. Feel free to contact us for more details or a quote for your order.